Partners
musée Carnavalet-Histoire de Paris
Located in the former Carnavalet and Le Peletier de Saint Fargeau private mansions, in the heart of the Marais, the Carnavalet Museum showcases the history of Paris throughout the centuries. Its collections, which include approximately 615,000 artworks, make it one of France's largest museums. Paintings, sculptures, pieces of furniture, woodwork, decorative art and historical objects, emblems, photographs, drawings, prints, posters, medallions, coins, archeological collections, etc. are presented in an exceptional historical framework. Visitors are invited to travel through Paris, from Prehistory to today. Within these collections, the artworks and objects evoking the French Revolution represent an exceptional ensemble. A major portion of the images from this mobile app/website are from the collections of the Carnavalet/History of Paris Museum. We sincerely thank the museum and its teams for this exceptional contribution.
Address 16 rue des Francs Bourgeois, 75003 Paris, France · Web site https://www.carnavalet.paris.fr/
---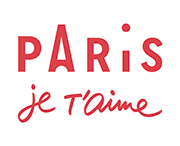 Office du tourisme de Paris
The Parcours Révolution project is supported by the Paris Visitors Bureau. Thanks to its work with stakeholders in the tourism industry and visitors, the Paris Convention and Visitors Bureau champions the capital's appeal in both France and abroad, by highlighting its multiple facets and assets. Its main purpose is to welcome, inform and promote, by showcasing its offers for tourists as well as Parisian tourist destinations, both a symbol of the cultural and historical heritage of the city itself as well as a reflection of its perpetual innovation, which represents a genuine driving force for drawing power and the Parisian experience.
Address 29 rue de Rivoli, 75004 Paris, France · Web site https://www.parisinfo.com/